Today's CNN News Headlines
OUR SERVICES
We have a wide range of services including...
• High Speed
Dial-Up Accounts
• DSL (Commercial
or Residential)
• Broadband Wireless
• Web Hosting and Design
• Toll Free Tech Support
• And more...
NEW WEB MAIL INTERFACE
We have upgraded our Asisna mail server to serve you better! Please refer to the help section after you have logged in for assistance with any general questions.
http://mail.asisna.com
WHAT/WHERE
Having difficulty locating where previous pages or information migrated to, here is our tip sheet....
•
Customer Benefits
•
Our Photo Galleries
•
Our Business Hours
•
Our FAQs
(completely updated)
DNS Info
HERE
if we regester or administer your DNS info.
QUICK SEARCH
or...
GET CONNECTED
No matter how you prefer to connect to the Internet, make ASISNA your Internet service provider. Wanting to upgrade your connection, we can do that too. Use our high speed dial-up access or choose one of our broadband services such as ASISNA DSL, or High Speed fixed wireless. We have many service plans available.
We offer special rates for many groups and members including Horizon Credit Union, AAA, EWU and more. For additional information see our Services: Customer Benefits.
We are your local internet service provider with world class service and support. Call us today!
WE OFFER HIGH SPEED WIRELESS AT YOUR LOCATION!

We offer the most complete range of networking options in your area. Along with our worldwide Dialup Access, we provide Qwest packages, High Speed Wireless and T-1 line access.
WEB SITE UPDATE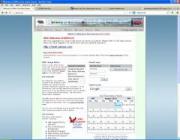 We've updated our website. All the familiar content is still here, just in a form that is mobile friendly and improved for big screen use. Hope you enjoy the changes.